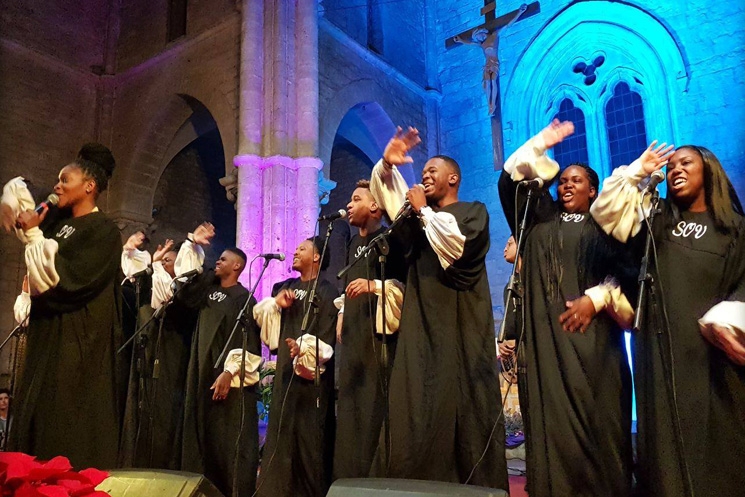 Il sindaco Antonio Pompeo: "Auguri di buone feste ai nostri cittadini"
Grande successo per il Concerto Gospel a Ferentino, un appuntamento ormai tradizionale nella città gigliata per le festività natalizie. Un numeroso e appassionato pubblico ha affollato la Chiesa abbaziale di S. Maria Maggiore per assistere allo spettacolo del gruppo Vincent Bohanan & The Sound of Victory, sotto l'attenta organizzazione del Comune di Ferentino, della Pro loco e con il patrocinio della Regione Lazio.
Madrina della serata Zaira Montico, che ha condotto lo svolgersi dello spettacolo, tra musica, melodie, emozioni, tradizioni e grande raffinatezza. In scena tutto il repertorio più celebre del genere gospel che ha mandato letteralmente in visibilio il pubblico, uno spettacolo nello spettacolo, durante l'evento. Presente anche il Prefetto di Frosinone Emilia Zarrilli che ha particolarmente apprezzato il concerto e ha rivolto apprezzamenti agli organizzatori.